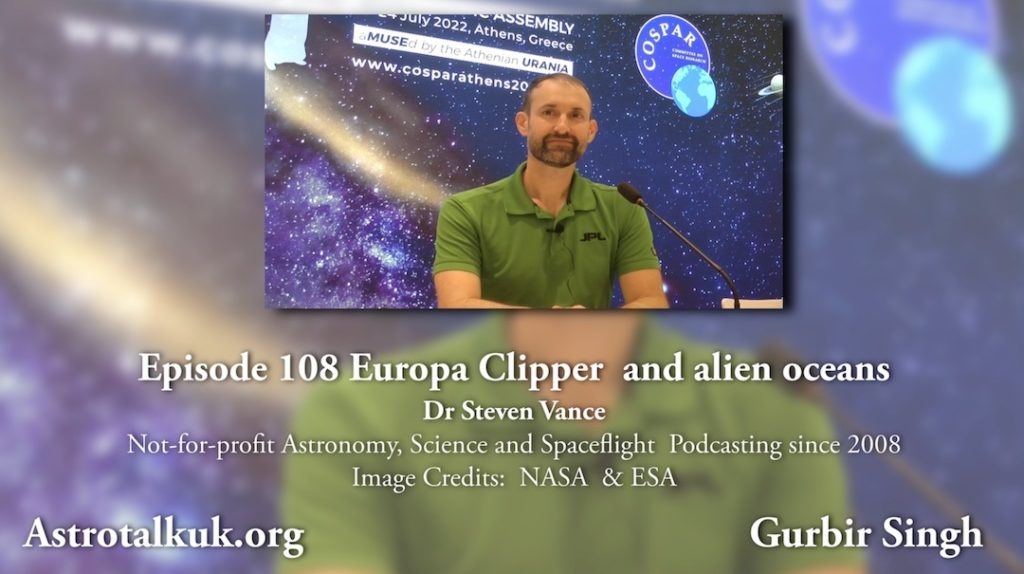 The Europa Clipper mission, due for launch in 2024, will arrive and orbit Jupiter in 2030. The third spacecraft to do so after Galileo (in 1995) and Juno (in 2016). The Pioneer and Voyager missions were flybys. The primary objective, as the mission name suggests, is the investigation of Jupiter's Moon, Europa. Called Europa-Clipper after the 19th-century merchant ships that shuttled between ports at the high-speed then available.
Europa-Clipper will orbit Jupiter, not Europa. This is one of Jupiter's moons that shows strong evidence of a sub-surface water ocean. During its four-year mission lifetime it will flyby Europa dozens of times looking for conditions suitable for life.
Dr Steven Vance talks about the mission's goals and current state of readiness. This was recorded in Athens during Cospar 2022. He was the scientific advisor to the 2013 film Europa Report.
---
Podcast: Play in new window | Download (Duration: 25:49 — 29.7MB) | Embed
Subscribe: Google Podcasts | Spotify | RSS | More