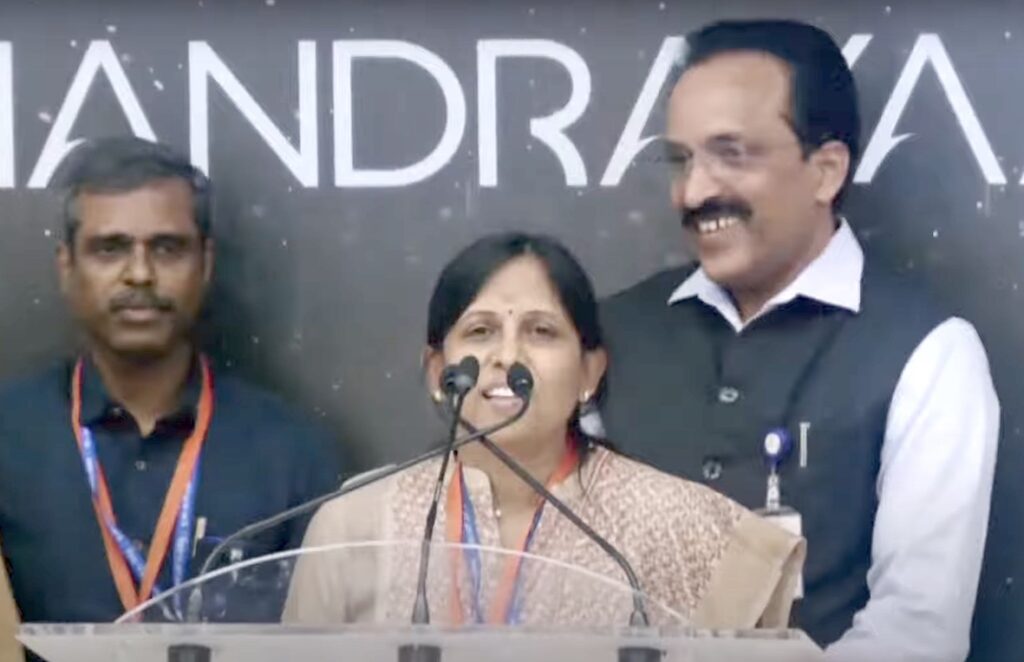 Traditionally an ISRO live stream event ends with a few short speeches from the ISRO chairman and several of the key personnel associated with the mission. On 23 August 2023, following the successful soft landing of Chandrayaan-3 lander, this tradition played out as normal. But this time, along with chairman Somanath on the stage was the Chandrayaan-3 Associate Project Director, Kalpana Kalahasti. Although ISRO has many female scientists, engineers and managers, this was the first time (to my knowledge) for a woman to make it to the stage during the live stream.
A qualified communications engineer, Kalapana Kalahasti has worked on several mission including the 2013 Earth observation satellite called SARAL, jointly with the French Space Agency CNES.
She was assigned as the Associate Project Director for Chandrayaan-3 in 2019 following the unsuccessful Chandrayaan-2 landing attempt. In this conversation she recalls her journey with ISRO from 1999 when she joined as a radar engineer based at Sriharikota.
Podcast: Play in new window | Download (Duration: 35:07 — 48.2MB) | Embed
Subscribe: Google Podcasts | Spotify | RSS | More