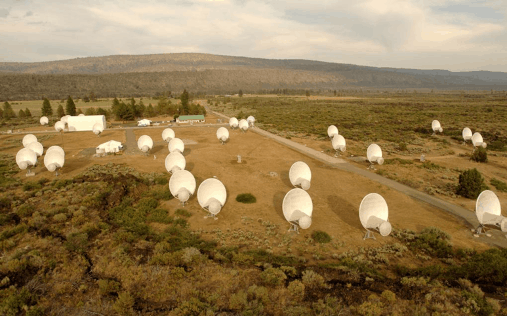 The Earth is one ordinary planet of many orbiting one typical sun of many in an unremarkable galaxy, the milky way one of the countless numbers in an ever-expanding universe.
Since the beginning of human civilisation, people have looked up at the night sky and wondered – are we alone? Science and technology of the 20th century has made it possible to try to address that question. So how is are we doing?
What have been the near-misses? How has the search evolved since then what are the current prospects of detecting a signal?
Jill Tarter from @SETIInstitute has worked on a number of major scientific projects, most relating to the search for extraterrestrial life and attempt to answer the question "Are we alone in the universe.  The 1997 Hollywood film 'Contact' starring Jodi Foster was largely based on her work. 
As the former director of the Seti Institute, she explains when Seti research began, the technology used, how it is funded and the global collaborative international endeavour it has now become. 
Podcast: Play in new window | Download (Duration: 35:04 — 28.1MB) | Embed
Subscribe: Google Podcasts | Spotify | RSS | More
---
A video of the interview on which this episode is based is available on youtube.