What: A public talk o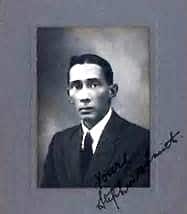 n Anglo Indian Stephen Smith. His life and achievements.
Where: The Larkhill Centre, Thorley Lane, Timperley, WA15 7AZ (about 3 miles from Manchester International Airport)
When: 19:30 – 20:15 Tuesday 21st March 2017
The event is organised by the India Study Circle for Philately. During the 1920s Stephen Smith founded the Calcutta Philatelic Club and the Aero Philatelic Club of India (which changed its name to the Indian Airmail Society in 1930). The rocket mail covers flown in his rockets were in demand by collectors then and remain so today.  A bit more about him on this piece I wrote here and checkout the update in my comment to the same post.
In the talk I will speak about  his personal life story and provided an update on having recently made contact with his  family (grand-daughter and great grand-daughter) living in London. The event is open to the public and is free – includes tea and biscuits.