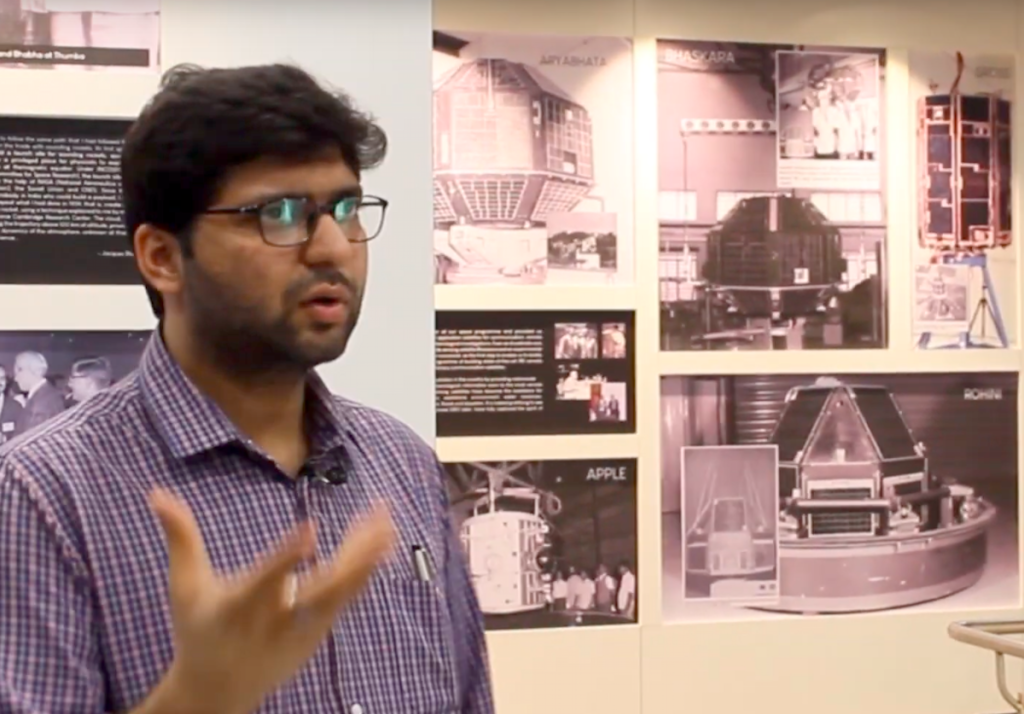 On 26 July 2019, India's first public space museum opened its doors in Hyderabad. With support from ISRO, the 9000 sq ft is now devoted to pictures, models and stories about India's space programme.
Billed as India's first space museum but that title really goes to the VSSC Space Museum housed in St Mary Magdalene Church, in Thumba. It was the headquarters of was then known as INCOSPAR and became ISRO in 1969. This Church museum is located inside the sprawling Vikram Sarabhai Space Centre, an operational ISRO site, so access to it is restricted and must be booked in advance.
The initial 24 exhibits in this new space museum include scale models of Indian Launch vehicles GSLV Mark III, GSLV Mark II and PSLV, Chandrayaan-1, Mars Orbiter spacecraft, APPLE, Aryabhata, Bhaskara, Rohini RS-1 and a model of the International Space Station.  
The exhibits were collected over two years by the curator, Pranav Sharma.  Sharma who is an engineer, a scientist, a TedX speaker and a science communicator has put together an attractive set of exhibits to inform, educate and entertain visitors of all ages about India's space programme. This rich eclectic collection of exhibits includes lines from William Shakespeare, Dillon Thomas and even lyrics from a Coldplay track.
The new Space Museum inside the Birla Science Centre is open to the public and is first of a series that will be set up around India in the coming years. The museum doe not really have a website, other than this and the Birla Science Centre website does not give any prominence to this new resource. Despite the numerous compelling exhibits, the space museum lacks tactile and interactive exhibits that especially children are so fond of handling and engaging with.
Sharma offers a taste of the experience in this 40-minute youtube video, an online tour of the museum and invites visitors to come and visit in person.
A 40 minute Youtube video tour of the museum