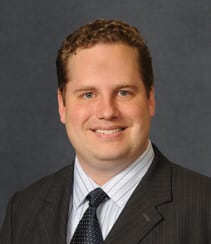 Space, as the author Douglas Adams said "is big. Really big. You just won't believe how vastly, hugely, mind-bogglingly big it is". After 6 decades of launching spacecraft, some orbits are now congested with space debris from collisions and poor end-of-life mission management. This has now become a serious hazard and even a danger to operational spacecraft. With plans to launch thousands of additional satellites, the Mega Constellations, in the coming decade, the need for some sort form of "traffic management" in orbit has never been greater.
The Secure World Foundation was established in 2002 by philanthropists Marcell Arsenault and his wife Cynda Collins Arsenault. It's vision of "sustainable and peaceful uses of outer space contributing to global stability and benefits on Earth" is timely. In the last decade, the urgency to address the profound impact of climate change on Earth has finally been (almost) heeded,  the next decade will focus on space. The SWF is informing and leading this debate.
Dr Brian Weeden is the Director of Program Planning for Secure World Foundation. In the past, his responsibilities included intercontinental ballistic missile(IBM) operations, worked at Cheyenne Mountain and Vandenberg Airforce Base and specialised in Space Situational Awareness in the US Air Force and Strategic Command's Joint Space Operations Center (JSpOC).  In this episode, he talks about the key issues of space debris, preventing, militarisation of space, raising awareness of cyber threats to spacecraft, developing resources for the many nations that are now developing a space programme, fostering standards and policies for commercial uses of space.
Podcast: Play in new window | Download (0.0KB) | Embed
Subscribe: Google Podcasts | Spotify | RSS | More
The SWF produces some very interesting and readable resources. A selection below
PDF – Weapons and Conflict in Space: History, Reality, and The Future. A really good primary from Brian Weeden and others
PDF – Handbook for new actors in space
PDF – Global Counterspace Capabilities: An Open Source Assessment
PDF – Tomorrow's Battlefield: Emerging Areas of Military Competition – Space,
PDF – Weapons and Conflict in Space: History, Reality, and The Future
MP3 – Big Data, Big Space, Big Risk: Addressing Cyber Security Threats
PDF – Preparing For a "Normalized" Space Domain – Secure World Foundation