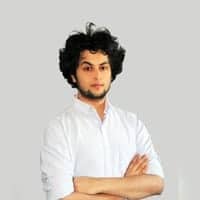 One of the earliest characteristics of human civilisation (large populations living together in organised cities) was the creation of rules or laws that everyone who lived there agreed to abide by.
The 50th anniversary of first humans to visit the Moon is celebrated later this year. In 1968 it was pretty much just two countries and a few space missions per year. Today, over 70 countries have something in the way of a space programme and along with a blossoming private space sector, space is likely to become very busy in the next decade or so. This surge of space activity will determine how the laws in space will apply and begin to set the scene for human civilisation beyond Earth.   On earth, most nations follow international laws most of the time.
International rules for operating in space were defined by the UN in five treaties established between 1967 – 1984.
1967 – The Outer Space Treaty: Treaty on Principles Governing the Activities of States in the Exploration and Use of Outer Space, including the Moon and Other Celestial Bodies.
1968 – Rescue Agreement. Agreement on the Rescue of Astronauts, the Return of Astronauts and the Return of Objects Launched into Outer Space.
1972 – The Liability agreement. Convention on International Liability for Damage Caused by Space Objects.
1976 – The Convention on Registration of Objects Launched into Outer Space.
1984 – The Moon Treaty. Agreement Governing the Activities of States on the Moon and Other Celestial Bodies.
How will these laws fair in space? For example, will all governments
"authorise and supervise" their  "non-governmental entities" in space?
comply with international liabilities for physical damages caused by their space objects?
agree on who can build what and where on the Moon?
establish mining and ownership rights to materials on the Moon and other celestial bodies?
maintain the principles of human rights in space.
These are some of the questions I discuss with  Bayar Goswami, a Doctoral student at the Institute of Air and Space Law, McGill University (IASL) in Canada. A TedX speaker, Bayar has an interest in space as well as law and I started by asking him what came first.
The distinction between terms, such as signed, ratified and accessioned, is described here. A status of which nations have signed which treaty is maintained by the UN here. A summary of the five treaties is available here.
Podcast: Play in new window | Download (47.6MB) | Embed
Subscribe: Google Podcasts | Spotify | RSS | More