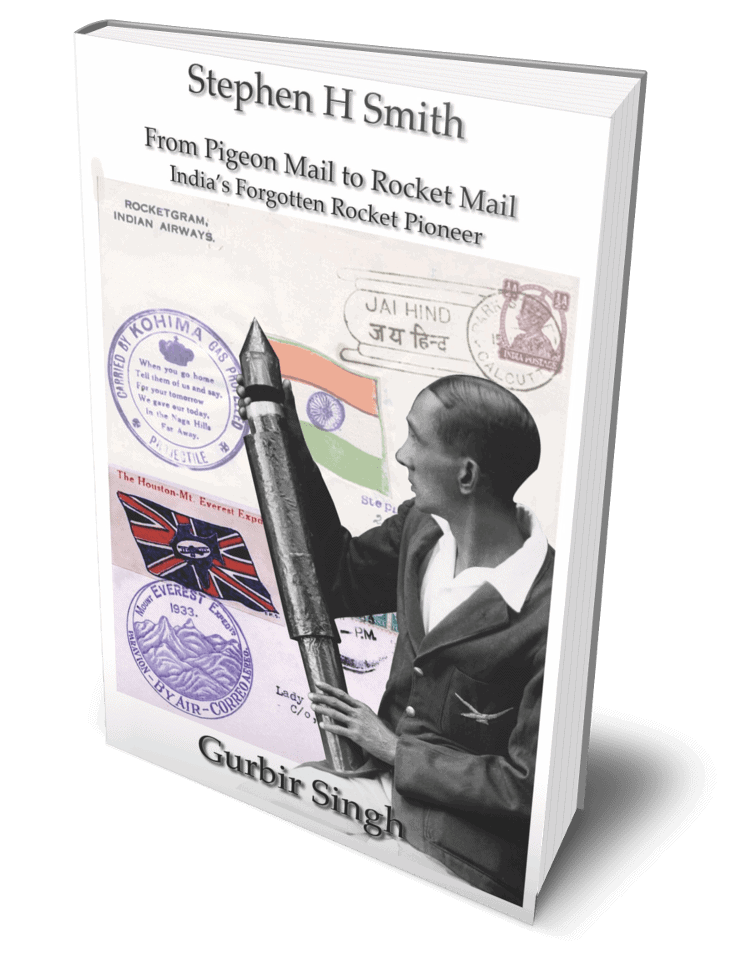 Delighted to see that my book "India's Forgotten Rocket Pioneer" has been awarded the "Large Silver Award" by the Christchurch (New Zealand) Philatelic Society.
Singh, Gurbir (United Kingdom) LARGE SILVER AWARD for India's Forgotten Rocket Pioneer
This was one of many entries in the 17th New Zealand National Philatelic Literature Exhibition in the Class A — Books & Monographs category on 20th November 2021. The CPS is one of the oldest philatelic organisations (founded in 1911) and has remained active since. More about the CPS here.
This book is the story of Stephen Smith who worked alone and unsupported between 1934 and 1944 on developing rockets as a method of transport. He demonstrated that that rockets could be used to transports food, mail, medicines and even livestock.
Smith tried to engage the (first British) Indian Government and after Independent India's government but without avail. We wrote to the chief minister of Bengal and Nehru himself but got no response.
One of his longest lasting relationship was with Dr Robert Paganini in Switzerland. They correspond for over 25 years. Although they never met, when Paganini died in 1950, he left a quarter of his wealth to Smith. Smith died just 3 months later in February 1951.
More about this book – two podcasts where I answer questions