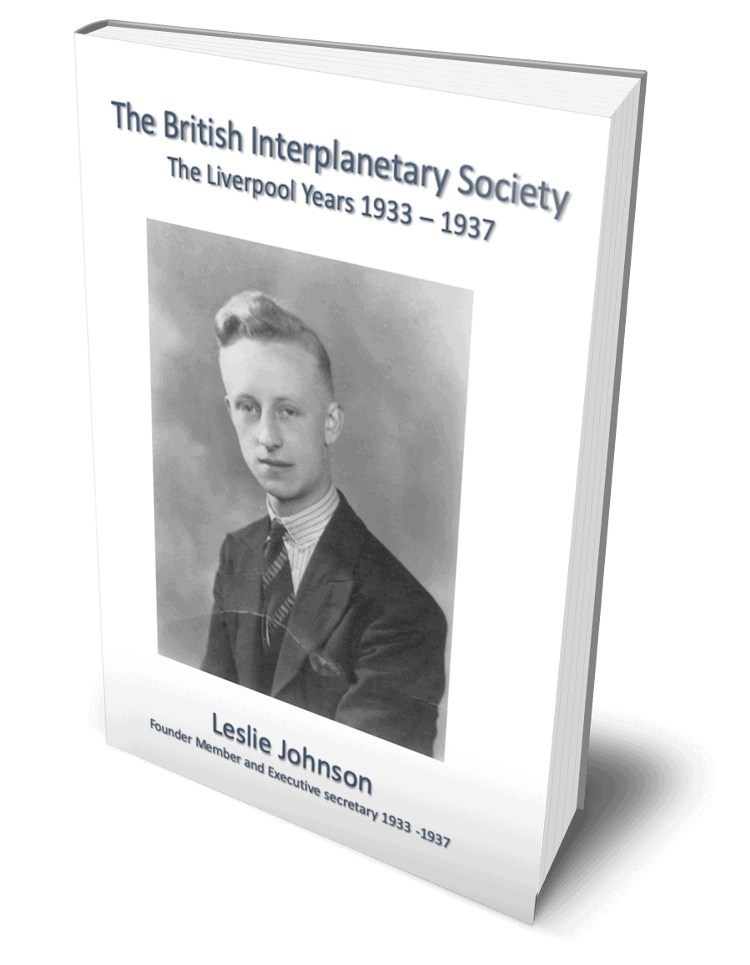 Available in early 2021.
Of the many rocketry societies that emerged around the world in the early 1930s, only the British Interplanetary Society, founded in Liverpool, remains in existence today. This first-hand account from a founding member and first hon. Secretary Leslie Johnson chronicles the days leading up to the establishment of the BIS on 13th October 1933 and its relocation to London in 1937.  
Aircraft, electricity and telephones had transformed the quality of life in the first quarter of the 20th century. This enormous leap in a very short time inspired a generation to unleash its ingenuity. In the shadow of the great depression, talented engineers, scientists and gifted writers awoke to possibilities of new worlds beyond Earth.
Fired by the imagined futures conceived in science fiction magazines including Wonder Stores, Amazing Stories, Astounding Stories and Tales of Wonder, many began to think of space travel as a possibility within reach.
Youth, enthusiasm and a vivid imagination were a constant feature of all Rocketry Societies. Philip Cleator was twenty-five years old when he founded the BIS in 1933 and Leslie Johnson, just Nineteen. In the following year Arthur C Clarke Joined aged sixteen. It was not just Clarke who reveled in writing science fiction, but most who pursued the interplanetary ideals were engrossed in reading or writing science fiction. The formation of the BIS coincided with the advent of science fiction, which also took root initially in northwest England. During these early days, Johnson describes the ease with which members and office holders moved easily between both genres.
The BIS's persistence is down to the commitment and dedication of its many industrious members during its almost ninety years of existence. But for its formative years in Liverpool, Leslie Johnson bore a significant burden. In this personal account Johnson records those early days and captures the nuances of the time and people who with enormous foresight established and nurtured the BIS through that critical early phase.
Since then, the BIS has helped shape UK's national space policy and played a critical role as a founder member of the International Astronautical Federation.
Johnson's book concludes with an epilogue from Gurbir Singh who provides an update on the BIS's progress. He describes how the BIS has continued to advocate the ideals of interplanetary travel, showcases past and current members who continue promoting the national and international value and ideals of spaceflight.
The book will be available in paperback, hardback and ebook from early 2021.