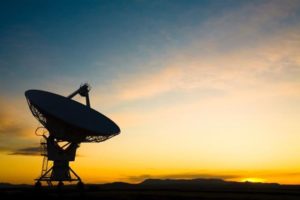 It was always well understood in the industry that not all of the companies currently vying for the consumer level internet from satellites constellations in LEO would make it. LEOSAT appears to have been one of the early victims as the investors backed out. An interesting piece by Viasat has the following takeaways
---
The consumer-level ground infrastructure for LEO constellations is not yet available at the capacity nor the price point required. Not yet anyway
The consumer-level infrastructure to support internet from GEO is already in place.
The higher latency for GEO internet is not really an issue for isolated communities. They will be happy to have internet access – even if it is a bit slow.
The cost models for Leo sat constellation provide 247 coverage for the whole of the Earth. But in reality, people live in concentrated communities. Most of the LEO sats constellation will provide services when and where there is nil or very little demand while expensive space assets will depreciate (as experienced by ISRO's NAVIC). This is not really cost-effective.
LEOSAT fundamental business model is sound. If it is able to find an alternative investor it could rise again.