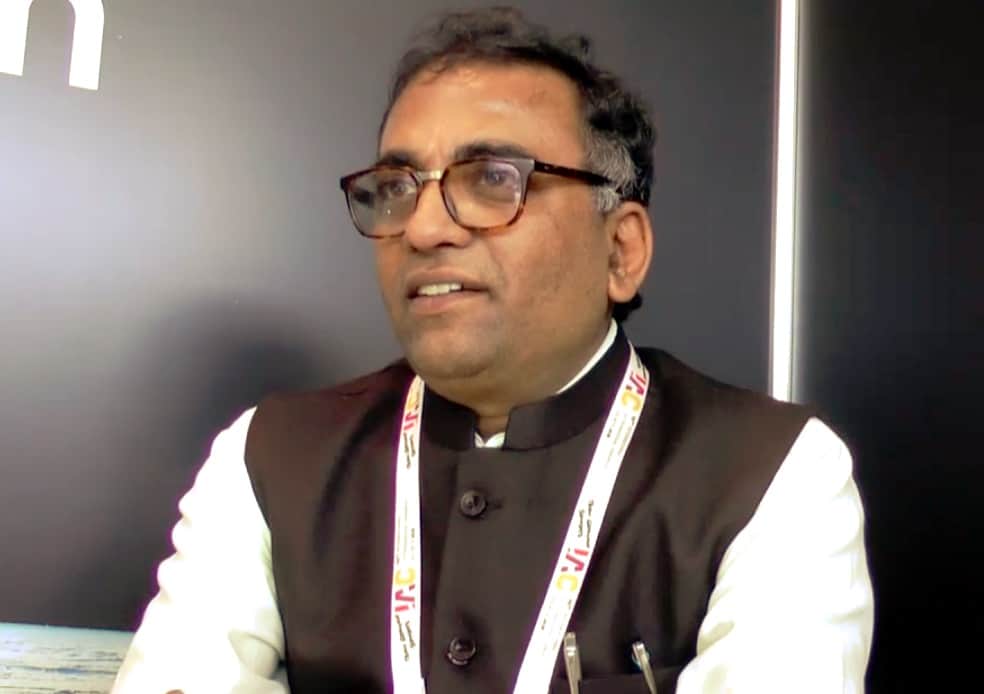 R Umamaheswaren was born in 1963, the same year that India initiated its space programme with the first-ever launch of a rocket into space from Indian soil. He is currently serving as the Scientific Secretary to the chairman. This was recorded at the IAC2018 (so a little noisy background). Audio and video available below.
Podcast: Play in new window | Download (Duration: 18:32 — 14.9MB) | Embed
Subscribe: Google Podcasts | Spotify | RSS | More
---
He first joined ISRO in 1987 as an avionics and communications engineer at the VSSC and has held several posts including

Deputy director for the GSLV launch vehicle
Mission director for 3 GSLV launches
GSLV Mk3 to launch in November 2018 with high throughput satellites GSAT-29 to support the Digital India programme. A total of 100GBPS will be available from space once the other two satellites are launched.
Dr. Lalitambika. Directeor of ISRO Human Spaceflight Programe. Credit TEDX

Pad Abort Test. Credit ISRO

Pad Abort Test. Credit ISRO

Pad Abort Test. Credit ISRO
Fundamental system and engineering challenges have been addressed and India is ready for human spaceflight. ISRO conducted a Pad Abort Test on 5th July 2018 – Youtube video here. Currently, the roadmap looks like this
Crew selection – discussion underway.
Two uncrewed missions will take place – no animals required. Sensors and instruments will be sufficient.
Astronaut training – under discussion. Astronaut training support will be required from a third country – yet to be announced.
Not necessary for potential applicants to be test pilots.
Prospect for a female to be part of the first crew is "very high".
First uncrewed flight start in late 2020.
A longer vision for Human Spaceflight – priorities not yet defined.