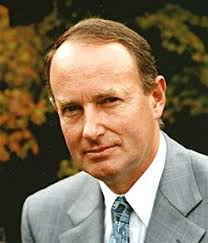 Brian Harvey is a Dublin based writer who has authored more than 14 books on space. His books have covered the space programmes of USSR/Russia, USA, India, Japan and China. He has a deep understanding of the motivations and politics as well as the space technology that has emerged since the space age. In this episode, we speak about Russia/USSR's space programme what it was at the outset and its status today.
Some of the topics we discuss include
Russian rocket engines still the best in the world.
The first factory to build rocket engines for spacecraft was established in Leningrad in 1927.
Age profile in Russian space programme – not enough younger people. Compared to the programme in China which is largely less than 40.
In 1935 Konstantin Tsiolkovsky invited as a guest of honour at the mayday speech "I believe the first person in space is alive today". This was in 1935 when Yuri Gagarin was one year old.
There were several reasons for the failure for the USSR not get a crewed mission to the Moon. The main one was the lack of programme management.
With 39 launches in 2018, China was the leader. Until a few years ago Russia was the world leader of launches. Russia's planned 45 launches in 2019 is not realistic.
China, India and Japan were on par about a decade ago but China has now emerged with a "superpower" status. India has made progress in the number of annual launches, science missions and recently announced its plans to initiate a human space program.
We discussed the movie Salyut 7 the movie. This is the space station that Rakesh Sharma had visited in 1984.
Russia space programme, minimal new investment, an ageing workforce, reliability and quality control on a decline.
Podcast: Play in new window | Download (Duration: 43:50 — 35.1MB) | Embed
Subscribe: Google Podcasts | Spotify | RSS | More