India and China – A new Space Race?
March 16, 2019 @ 13:45

-

14:45

GMT

Free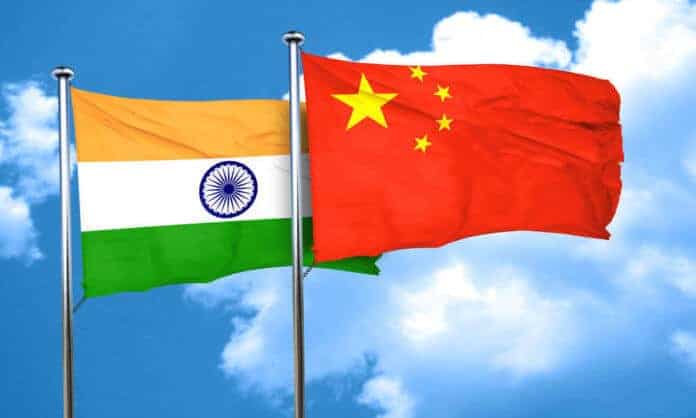 A free public talk at the Gardeners Arms, Droitwich, Worcestershire WR9 8LU on Saturday 16th March starting at 13:45.   The talk will provide an overview of the space programmes of India and China.  Whilst China is way ahead of India in its space capabilities, the drive for national prestige and self-sufficiency that motivated the USA/USSR 1960s space race in the 1960s is evident today in Asia.
This will be one of three talks on the day.
Free but please book – https://www.bis-space.com/2018/11/30/21368/west-midlands-talk
Talk 1: Gurbir Singh – India and China – A New Space Race?
The first tentative steps towards a space programme started in the early 1960s in both countries and initially developed at a similar pace. Today China is way ahead of India when it comes to capability in launch vehicles, the frequency of launches, the numbers of spacecraft in orbit, lunar exploration and human spaceflight.
Both nations now have a mature space programme that underpins their respective economies, national security and the sense of presence on the international stage.
This talk will cover the achievements, capabilities and ambitions of India and China.
Talk 2: Polaris, Chevaline and Peace Courage
(postponed from Nov 2018)
It is now over 20 years since the Chevaline submarine-based strategic missile system was withdrawn from front-line service with the Royal Navy.
This presentation will include a brief overview of the Royal Navy Polaris weapon system and discusses how the need for an improvement arose. Using the original Polaris booster the Polaris Upgrade, later to be called Chevaline, created a much more flexible and effective deterrent that allowed it to be maintained for many more years.
One of the Chevaline sub-systems, the Hot Gas System, employed Iso-Propyl Nitrate as a propellant to provide hot gas for both attitude control and a pressurizing gas for the Twin Chamber propulsion Unit of Chevaline. Developing the Hot Gas System proved problematical and to keep project timescales intact a replacement was needed in short order. This replacement, provided by a US company, the Atlantic Research Corporation, became known as Peace Courage. The successful development and use of Peace Courage will be discussed.
Plan for the day
12.00 onwards: West Midlands Committee members will be on site setting up chatting with attendees and grabbing a pie and pint!
13.45 -13.55: Meet up with Friends and Colleagues
13.55 – 14.10: Welcome from West Midlands.
14.10 – 15.10: Talk 1
15.10 – 15.30: Break – Beer etc.
15.30 – 16.30: Talk 2
About the Speakers
Gurbir Singh
Gurbir Singh is an amateur astronomer and a writer. His first book, Yuri Gagarin in London and Manchester, was published in 2011. The book traces the visit of the world's first spaceman's visit to England with first-hand accounts from the people who saw and met him. His second book, The Indian Space Programme was published in 2017 following 6 years of research.
John Harlow and Paul Jackman
John has had a very interesting career being fortunate enough to have spent a lot of time involved with the technical aspects of rocketry. Having cut his teeth on Polaris, John went on to work on both launchers and other re-entry systems. He has worked for and/or with the MoD, Foreign Office, United Nations to name but a few and this has taken him to most satellite Prime Contractors and launch facilities around the planet.
He is a Past President of the BIS, a member of the IAA History Committee and currently has a consultancy contract with Aerojet Rocketdyne.
Paul graduated from Brunel University with an honours degree in Mechanical Engineering in 1967 and joined RPE Westcott to undertake empirical research into the mixing and combustion of hypergolic liquid bi-propellants. He went on to develop the injectors and thrust chambers for the successful packaged liquid test vehicle (PLTV) series of flight demonstrations. This led to the development of the engines for the Chevaline Twin Chamber Propulsion Unit (TCPU).
When the Chevaline programme cancelled the hot gas AOCS in favour of the American Hydrazine Actuation System (HAS) Paul became a member of the special HAS procurement team.
As the programme progressed Paul became Chevaline Motors Programme Manager overseeing the introduction into service of all the Westcott designed solid Chevaline motors as well as TCPU and HAS.
Paul then held various senior management position in the BAE Systems rocket motors facilities managing several major programmes including the development and sale to US satellite prime contractors of the Westcott liquid propellant Apogee and AOCS engines.
For many years Paul served on the I.Mech.E. Propulsion Technical Activities Committee and the AIAA Solid Rocket Technical Committee.
Paul retired as Chief Engineer BAE Systems, Royal Ordnance, Rocket Motors Division in 2002.