On October 21st 2023, ISRO will conduct an in-flight abort test in preparation for its first human crewed launch in the Gaganyaan mission in 2025.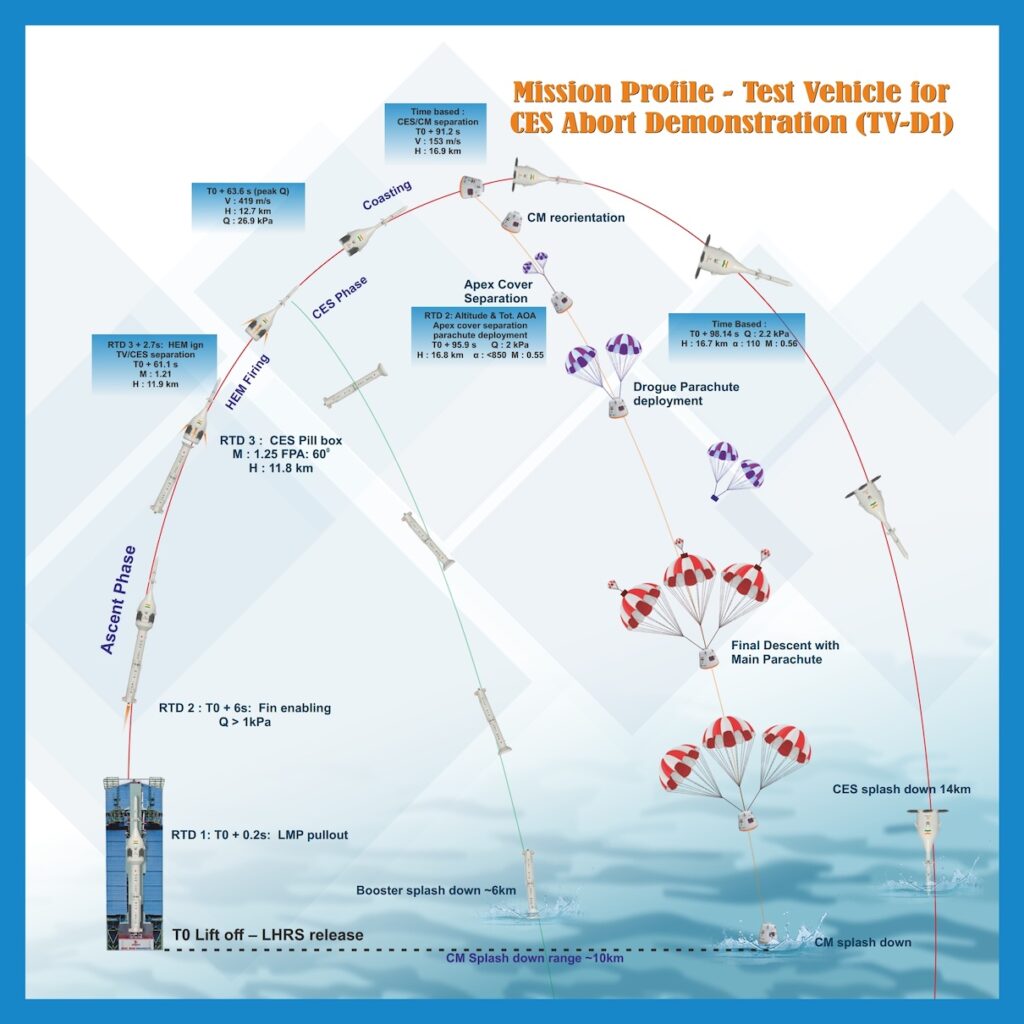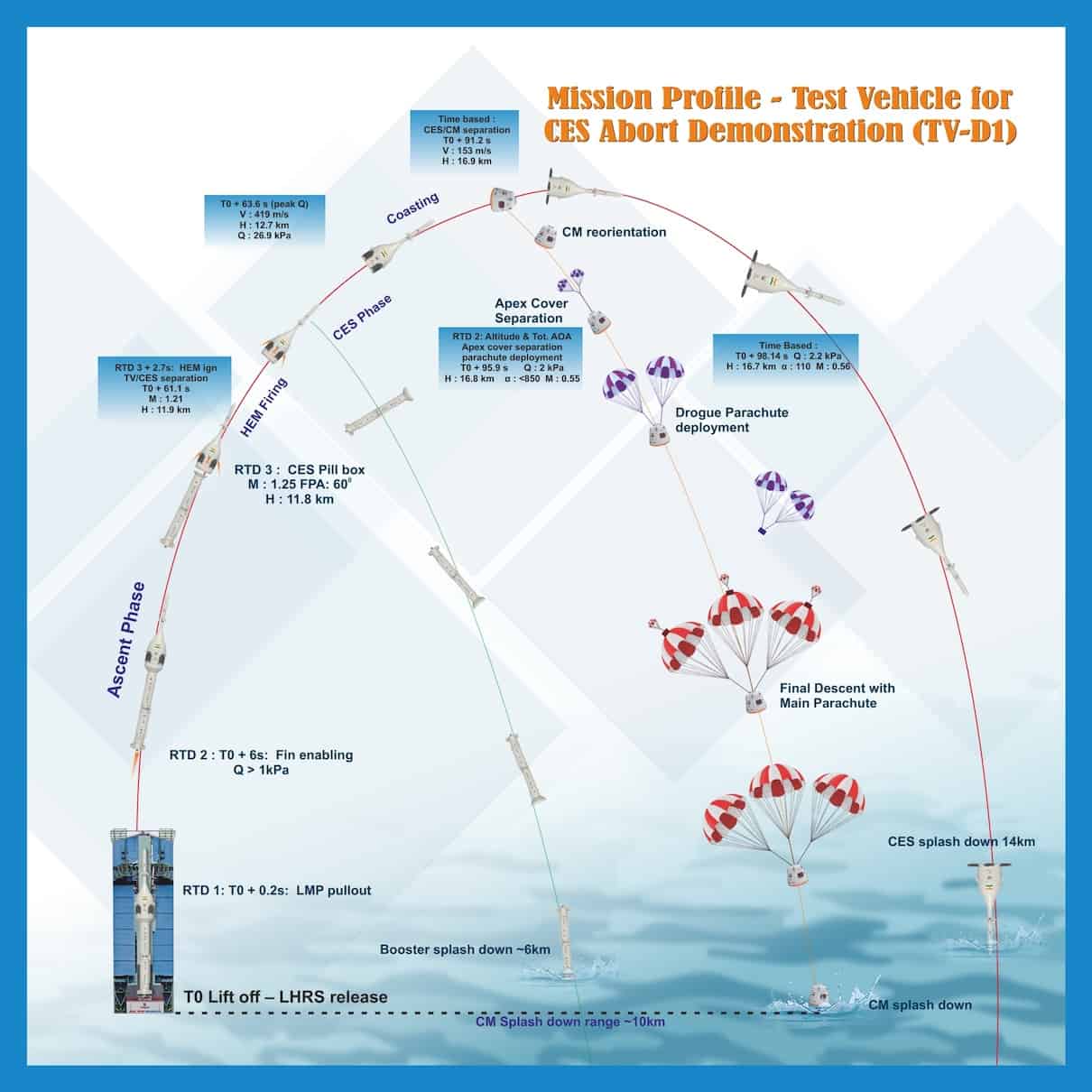 In this test, ISRO will test the mission abort mechanisms. In an emergency the crew module is separated from the launch vehicle and ejected at high speed to land softly a few kilometres away. These emergency mission aborts can occur at the launch pad or a few minutes after launch.
On 5 July 2018, ISRO conducted a pad abort test. Whilst stationary at the launch pad, the crew module was pulled away to an altitude of about 3 km and safely splashed down less than 5 mins later in the Bay of Bengal.
Today, pad abort and in-flight abort safety systems are an integral part of all crewed spaceflight missions to evacuate the crew in an emergency.
Throughout the more than six decades of human spaceflight, emergency abort mechanisms have been activated three times with human crew involved.
The first incident took place during the Soyuz 7K-T No.39 mission. It was taking a crew of two to the Salyut 4 space station on 5th April 1975. An unsuccessful separation between stage ​two and stage three compromised the mission. The Soyuz activated the abort sequence separating the crew module from the launch vehicle. Twenty minutes after launch the crew landed safely in the USSR on a snow covered hill side close to the Chinese border.
The second one was observed live by Rakesh Sharma in real-time, six months before his own flight. On 26 September 1983 Gennady Strekalov, the flight engineer and his commander Vladimir Titov survived the fire that broke out moments before the launch of Soyuz T-10-1. The built-in safety pad abort mechanism activated separating the crew module from the launch vehicle. The crew module landed safely 4 km aways. Rakesh Sharma and Ravish Malhotra watched the drama play out live. Six month later Rakesh Sharma sitting next to Gennady Strekalov launched on Soyuz-T-11 to Salyut-7 for his week long stay in space.
The third incident took place on 11 October 2018 when Soyuz M10 experienced a booster separation issue a few minutes after launch. It meant that NASA astronaut Nick Hague and Russian cosmonaut Aleksey Ovchinin would not be able to reach their destination, the ISS. An abort was initiated, the crew capsule separated from the launch vehicle and landed safely about 20 minutes after launch.
All three instances saved lives. No lives have been lost in space but several on the journey to or during the return. All the crew on two space shuttles (Challenger 1986 and Columbia 2003) were lost. The Space Shuttle design did not incorporate a similar abort mechanism. This is the scenario being tested by ISRO on 21st October 2023.