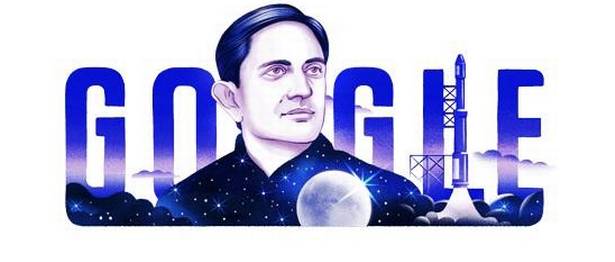 Widely regarded as the father of India's Space programme, today marks the birth centenary of Vikram Sarabhai. India and ISRO will be marking this day with events in Ahmedabad and Bangalore. Google marked the day with a doodle.
A few interesting facts I came across during my research for the book The Indian Space Programme:
1930 – He accompanied Gandhi on his Salt March to Dandi
1935 – Got a letter of introduction to Uni of Cambridge from Rabindranath Tagore
1942 – Married Mrinalini Swaminathan during a very low key ceremony at her home in Bangalore.
1947 – Completed his PhD viva in Manchester England under scrutiny Nobel laureate Professor Patrick Blackett
1950s Praful Bhavsar and UR Rao completed their PhD under Sarabhai
1961 – Wrote to the Government of India proposing a space satellite programme for India
1966 – When Bhabha suddenly, Sarabiz took over as Chairman of the DAE and secretary at the AEC, his first goal was to steer India away from Bhabha's vision of an India with a nuclear bomb
1969 – He signed the MoU with NASA Administrator to initiate the SITE programme which brought satellite TV in 1975 to rural villages in India
Chapter 7 in my book is on Vikram Sarabhai. The best-researched book about his life and work is – Vikram Sarabhai: A life by Amrita Shah.