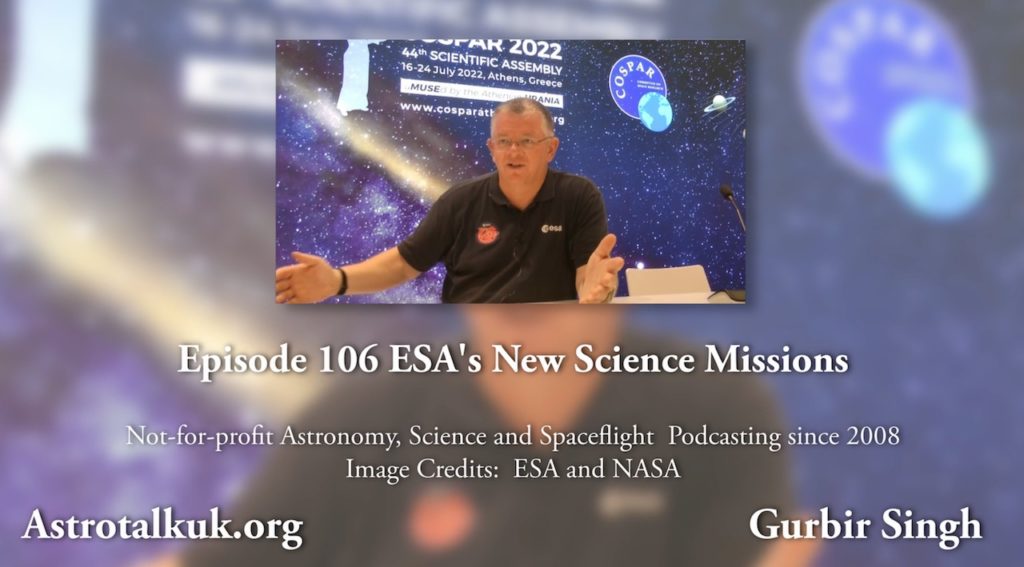 European Space Agency's Dr Paul McNamara was studying low-frequency gravitational waves just before they were discovered in 2015. Now he is the astronomy and astrophysics coordinator for the European Space Agency. In this interview, recorded in Athens during Cospar2022, he speaks about some of the exciting science missions that ESA will be launching later this decade.
These missions include
He also talks about ESA's publicly available resources especially useful to science educators. Planetary Science Archive and ESA Sky. They are available to anyone, in or outside Europe and without charge. Links are available on this episode's web page.
---
Podcast: Play in new window | Download (Duration: 43:00 — 98.4MB) | Embed
Subscribe: Google Podcasts | Spotify | RSS | More