NASA's Cassini-Huygens lander arrived at Titan on 14th January 2005. The first instrument to make contact with the surface of Titan was a penetrometer made by Ralph Lorenz. Since then he has gone on to write many books and work on several other projects.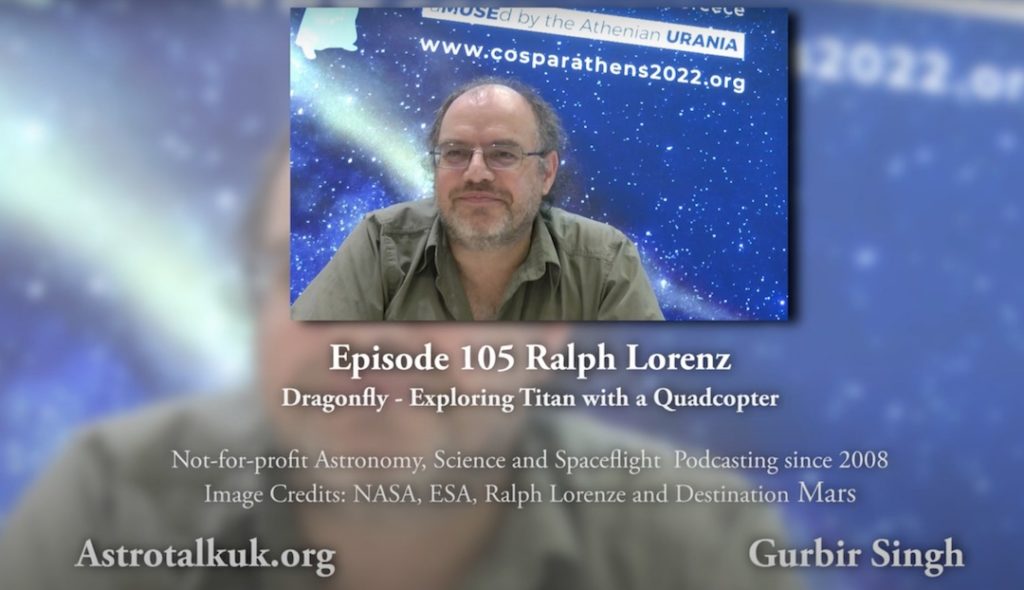 In this episode, he speaks about some of those projects, especially Dragonfly, a return mission to land on Titan. This mission, for which he is the mission architect, is like no other. It is not really a lander or rover but a quadcopter that will sample different regions near the landing site during its 3.3-year lifetime. Ralph talks about what we can expect from Dragonfly which launches in 2027 and arrives at Titan in 1934.
The documentary Destination Titan we refer to in this discussion is available here is available on Youtube here.
---
---
Podcast: Play in new window | Download (Duration: 44:04 — 50.4MB) | Embed
Subscribe: Google Podcasts | Spotify | RSS | More