This episode was recorded in Athens in July 2022 during Cospar 2022 and he speaks about his remarkable career guided in large part by his mentor, physicist James Van Allen.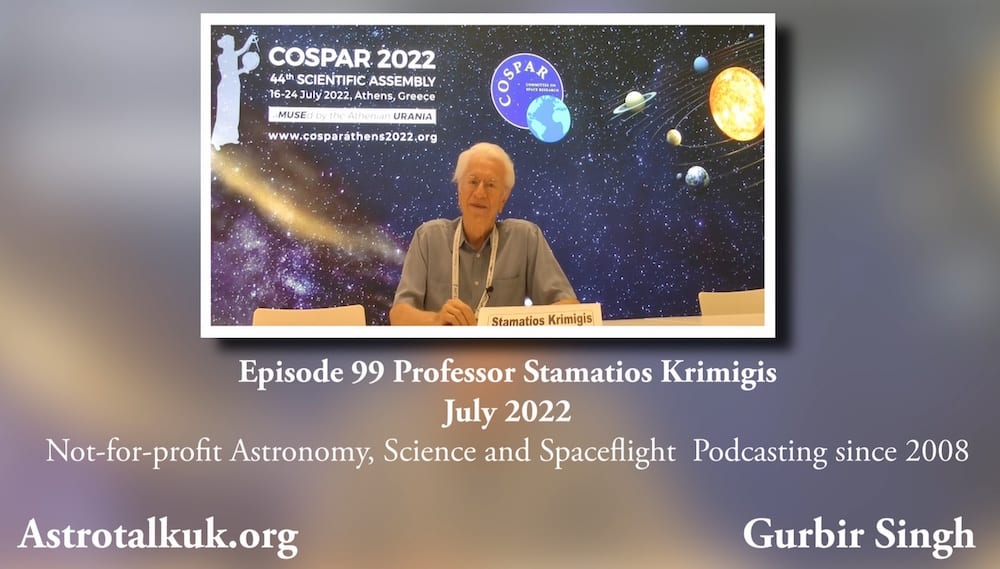 He started studying physics at the University of Minnesota in the same month that Sputnik was launched. A chance meeting with James van Allen led Stamatios Krimigis to build instruments for Mariner 3 and 4. Eventually assigned as the Principle Investigator for the charged particle instrument on the voyager program which was initially known as Mariner Jupiter Saturn 77 program.
It is released today to mark his 84th birthday tomorrow on September 10th. Audio and youtube video below.
Podcast: Play in new window | Download (Duration: 40:42 — 46.6MB) | Embed
Subscribe: Google Podcasts | Spotify | RSS | More