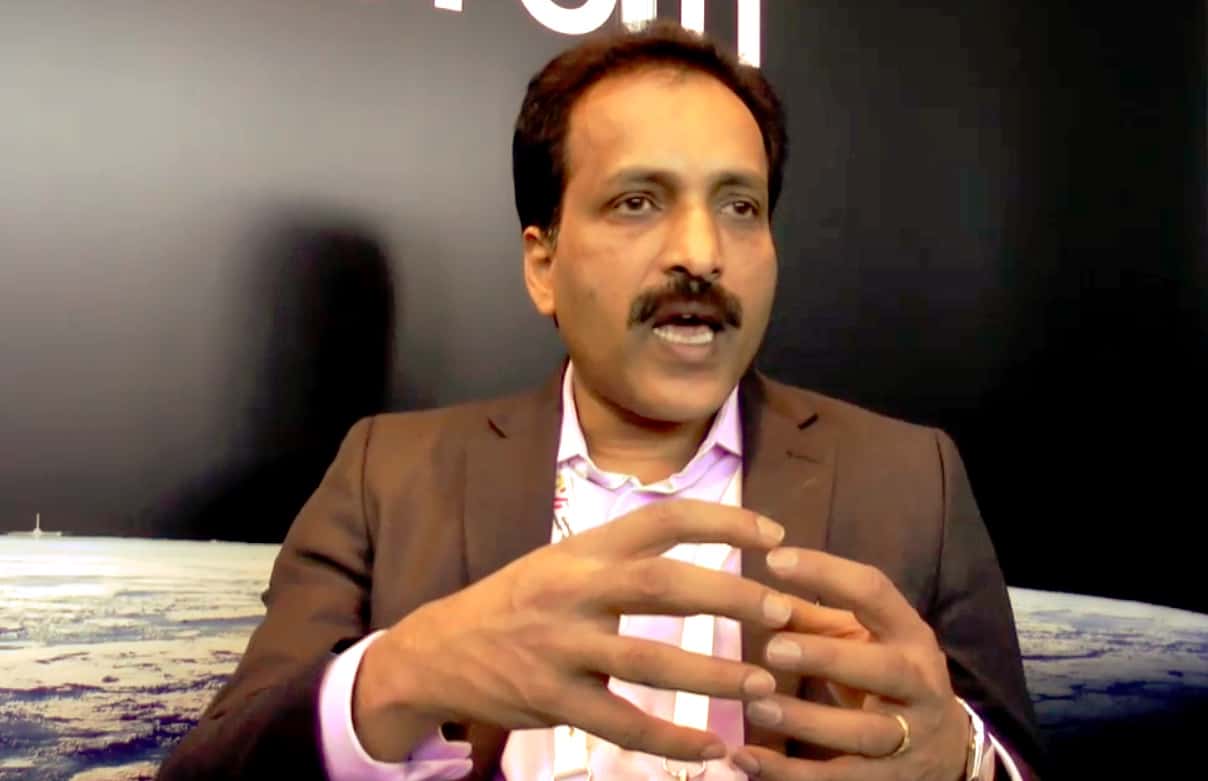 S. Somnath joined the Vikram Sarabhai Space Centre (VSSC), Thiruvananthapuram in Kerala in 1985 and today he is its director. With more than three decades at ISRO he has held several key posts including director of the Liquid Propulsion Systems Centre. This episode is available in audio and video below.

Podcast: Play in new window | Download (Duration: 27:23 — 22.0MB) | Embed
Subscribe: Apple Podcasts | Google Podcasts | Spotify | RSS | More
---
This interview was recorded on 5th October 2018 in Bremen germany during the IAC2018., so is a little noisy in parts.
ISRO delegation at IAC2018. Credit IAC2018

Vikram Sarabhai Space Centre Credit ISRO

ISRO Stand at IAC 2018. Credit Author
Some highlights include
Satish Dhawan – Brought a new vision and restructured ISRO at the organisation level. He consolidated and integrated specialist centres throughout India to the national organisational structure that exists today.
Only solid propellants are manufactured on site at Sriharikota. Liquid and cryogenic propellants are transported over a journey of a day and a half from ISRO's Liquid Propulsion Centre to Sriharikota. Currently, only roads are used but sea transport may be an option in the future.
The heavy lift GSLV Mk3 second development flight is scheduled to launch before the end of 2018. A target of three successful development flights is required before GSLV Mk3 is designated as operational.
Currently, Sriharikota launch capacity of 12 to 18 launches per year, is determined by the capacity of industry to manufacture launch vehicles. The private sector has all the technological competencies but lacks the capacity.
An additional launch site would not be of value at this time. Once the private sector capacity increases – within the next 2 to 3 years, then additional launch sites would be of use.
VSSC played a key role in developing the technologies required for the Human Space Flight programme. The Pad Abort Test was successful. The parachute detached at the planned time and not prematurely as it looks in the video.